The Seeds & Weeds Serving Set
Regular price

Sale price

$150.00
Jean-Georges Vongerichten is a significant supporter of our company — our first project for the legendary chef was the Upper East Side eatery JoJo, five years ago, and since then, it's been a pleasure to work on projects that have followed, like The Public Hotel and Nougatine, experimenting with new designs to suit Vongerichten's singular culinary vision. Every project is different and expands the way we see how food can be served.
That's why we're thrilled to be able to offer a collaboration with Jean-Georges Vongerichten to home cooks for the first time ever. 

The Seeds & Weeds Serving Set is named for the latest Vongerichten restaurant serving food on our dinnerware. Seeds & Weeds is a sustainable and artisanal plant-based eatery that embraces the fresh ingredients of the day — and it's one of multiple restaurants that will be part of Vongerichten's game-changing Tin Building project in New York City's Seaport.

The Serving Set was designed to reflect the dinnerware that will be in service at Seeds & Weeds — which uses our Toasted clay body, featuring white glaze and hand-painted red bands. Each set is stamped with a custom Special Edition logo. And what might you use it for? We're imagining a crudité spread featuring the greatest hits from your weekly Farmer's Market haul, but the possibilities, as the Tin Building will prove, are endless.

The Seeds & Weeds Serving Set includes a 2.5" Condiment Bowl, a 5.75" Coupe Cereal Bowl, a 7" Coupe Cake Plate, and a Medium Oval Platter. The Set will ship within 5 business days. 
DISHWASHER SAFE
MICROWAVE SAFE
HANDMADE IN THE USA
Our Story
When Jono started the company in 2004, he had a simple mission: to design unique dinnerware options for the hospitality industry. He started small, with one wheel and one kiln, and collaborated with chefs, taking risks and learning from his mistakes. Then and now, his priority is to work directly with our clients, responding quickly and thoughtfully to their needs in ways that larger manufacturers can't, resulting in dinnerware with a personal feel that sets our clients' restaurants and dining rooms apart.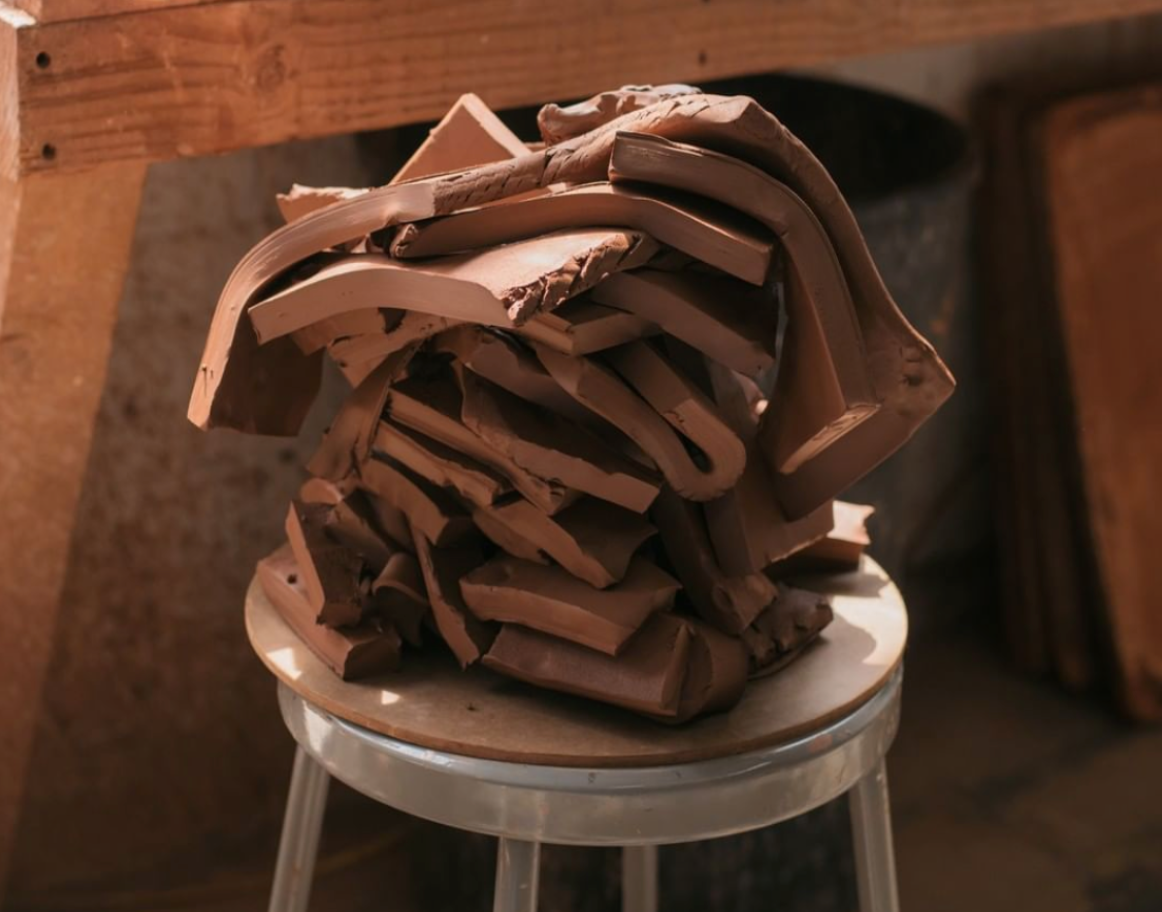 Our Process
Each piece that Jono has designed has its own unique production process, which can entail as many as 15 individual steps, and use methods such as slip casting, jiggering, and good old-fashioned wheel throwing. Our studio is equipped with 10 kilns and 6 wheels and we begin each day with the thrill of opening our Blaauw kiln to discover the finished pieces we loaded in the night before.