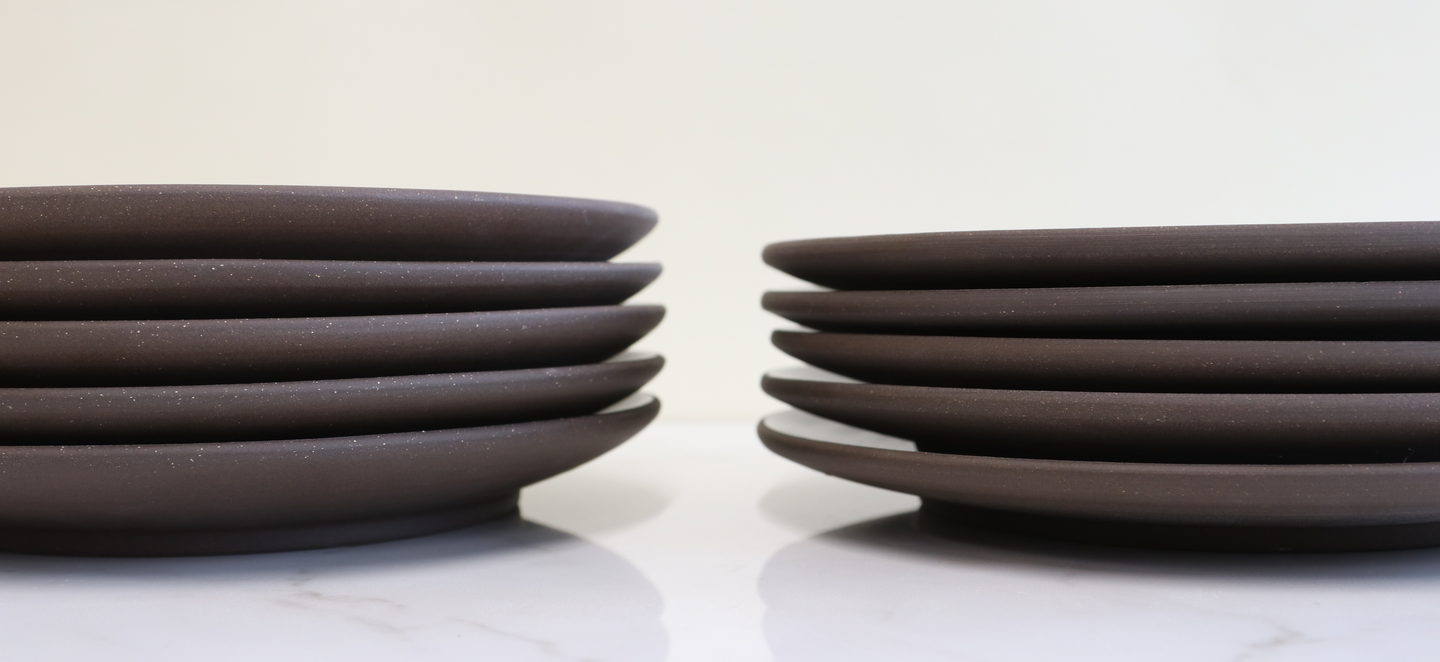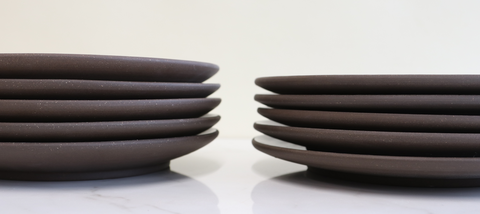 OUR COUPE DINNERWARE JUST GOT BETTER
At our ceramics studio, we're always looking for ways to improve — our process, our materials, our equipment, you name it. That's why we recently made slight changes to the design of some of our Coupe shapes in order to increase their durability. Restaurants are the core of our business, and we're always aiming to make sure that our products can stand up to even the toughest commercial kitchens.
If you're adding to an existing collection, most of the changes will probably be imperceptible to the eye. The most significant alteration is to the Coupe Entree Plate, which you may notice is now a touch wider and sits a little lower than the older design. The new shape, on the right in the photo above, will also have a thicker rim. (That's what will help keep it from chipping if you drop it in the sink or ding it on another plate.) 
SHOP NOW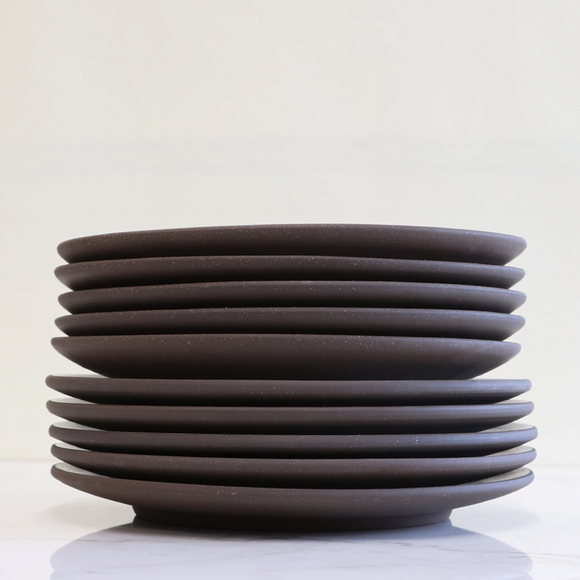 Stacks Still Look Good
They will all still stack nicely together, and, we think, taken as a whole, will only add to the organic, handmade charm of your collection.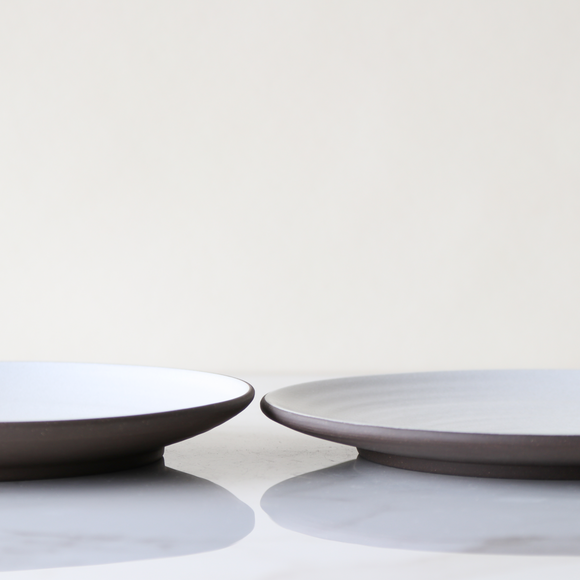 Side By Side
The new Coupe Entree Plate, on the right, sits slightly lower and is a bit wider than the old one. The new profile also has a thicker rim to make the plates even more durable.