Mug
Regular price

Sale price

$44.00
*This color currently has a 3 week lead time*
For our August 2023 Special Edition, we're offering our best-selling mug in a rare glaze: Sage. We first developed this color for the retailer Design Within Reach, and we've never offered it on our site before. It mixes well with our existing glaze colors (something we're always looking out for) and, we think, is just the right mix of energetic and earthy.
Our coffee mug is meticulously designed to be a daily staple. The comfortably angled handle makes it easy to hold in one hand. At 4" tall and holding 12 ounces of liquid, it stands sturdily on your breakfast table, workbench, or armchair. We let the clay slip sit in our plaster molds for a few extra minutes, resulting in a slightly thicker wall than our coffee and espresso cups. It helps our mug retain heat for longer, making it perfect for slow sipping.
This is the first time we've made these classic mugs in a color glaze. We use a foot-powered glaze pump to coat the interior and then hand dip outside face, so no two mugs are the same. The Persimmon is a bold statement on our dark brown stoneware. 
3"W x 4"H - 12 oz.
Mugs will ship within two weeks. Learn more about our materials here.
DISHWASHER SAFE
MICROWAVE SAFE
HANDMADE IN THE USA
Our Story
When Jono started the company in 2004, he had a simple mission: to design unique dinnerware options for the hospitality industry. He started small, with one wheel and one kiln, and collaborated with chefs, taking risks and learning from his mistakes. Then and now, his priority is to work directly with our clients, responding quickly and thoughtfully to their needs in ways that larger manufacturers can't, resulting in dinnerware with a personal feel that sets our clients' restaurants and dining rooms apart.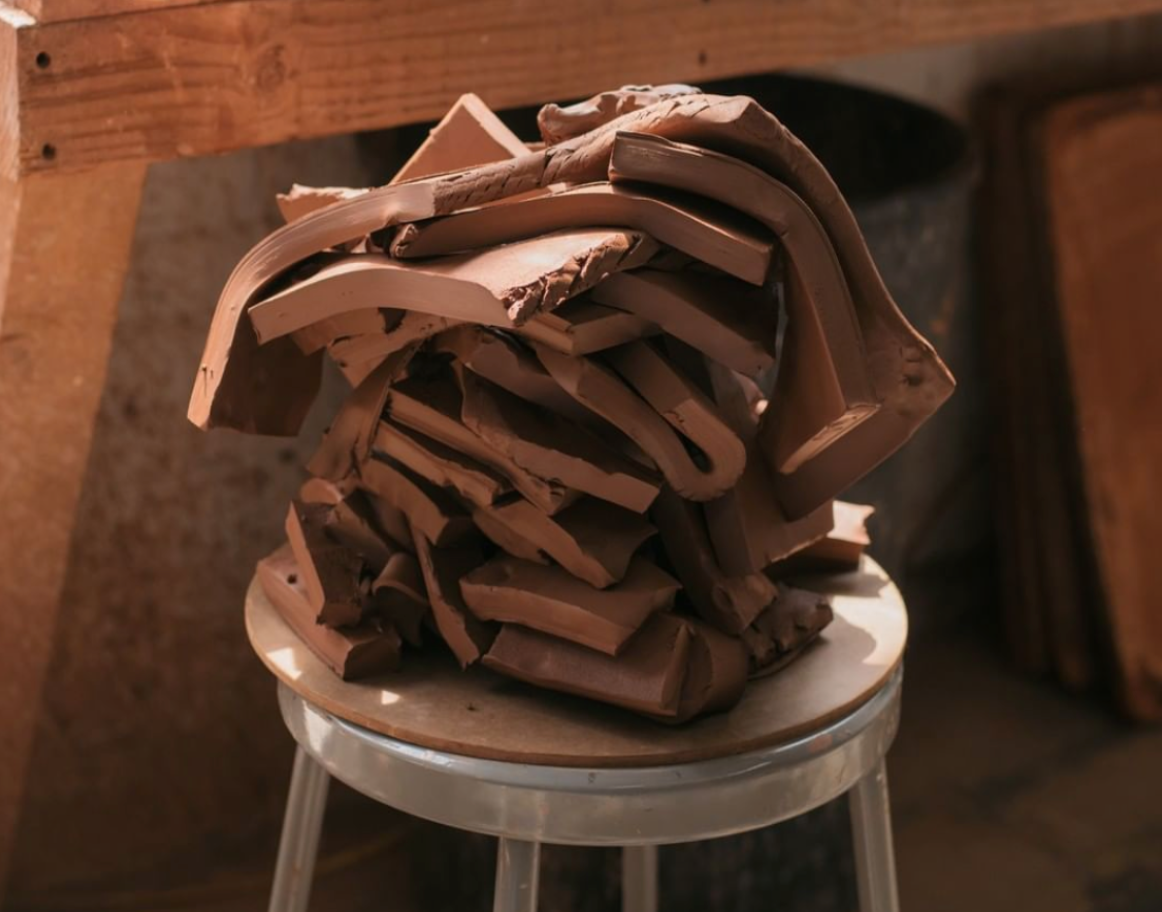 Our Process
Each piece that Jono has designed has its own unique production process, which can entail as many as 15 individual steps, and use methods such as slip casting, jiggering, and good old-fashioned wheel throwing. Our studio is equipped with 10 kilns and 6 wheels and we begin each day with the thrill of opening our Blaauw kiln to discover the finished pieces we loaded in the night before.