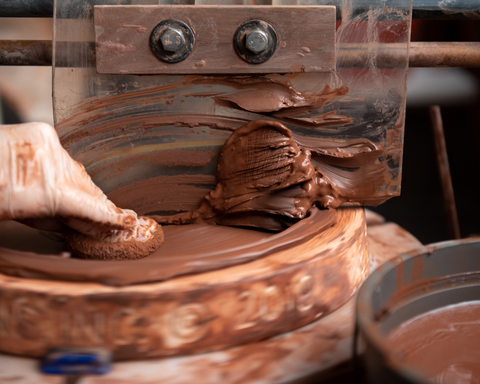 THE JPD STUDIO WORKSHOP: JIGGERING
Come learn and meet other dinnerware-focused potters at our studio in Union City, NJ.
This workshop has been filled and we are no longer accepting applications. Keep an eye on our social media for future opportunitues!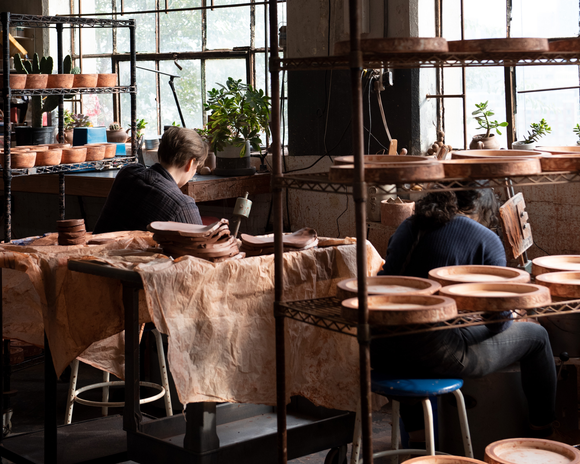 At our studio in Union City, New Jersey, we're constantly refining our processes. We do that by proactively looking for clever ways to make our wares more efficiently, without losing the handmade quality that makes our products (and our jobs) unique and satisfying.
Every now and then, Jono will spontaneously host a demo for the team — it could be throwing or jiggering or anything else that's top of mind — and it's a great opportunity for us to talk about our craft and brainstorm ways to improve how we do what we do.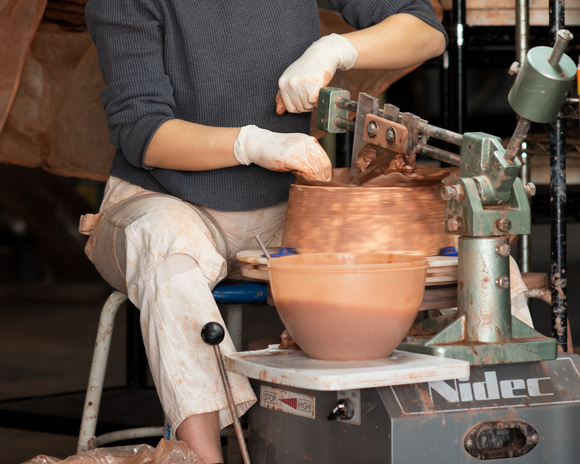 For the first time, Jono is opening up the studio for a (free) one-day workshop with members of the broader ceramics community. This workshop will be focused on jiggering — why we do it, how we do it, and all the tips and tricks Jono's picked up along the way. It's an opportunity for ceramicists who are looking to level up their dinnerware business to explore strategies that could help transform their operations.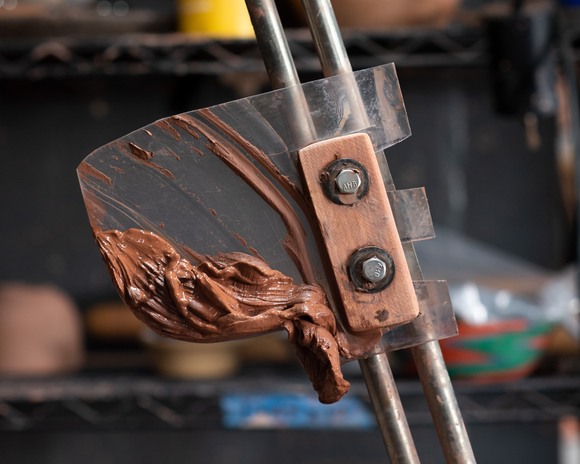 Interested in joining? Here's what you need to know.
Where: Jono Pandolfi Designs Studio (600 Palisade Ave #105, Union City, NJ 07087)
When: Friday, March 10 (from 9am-6pm)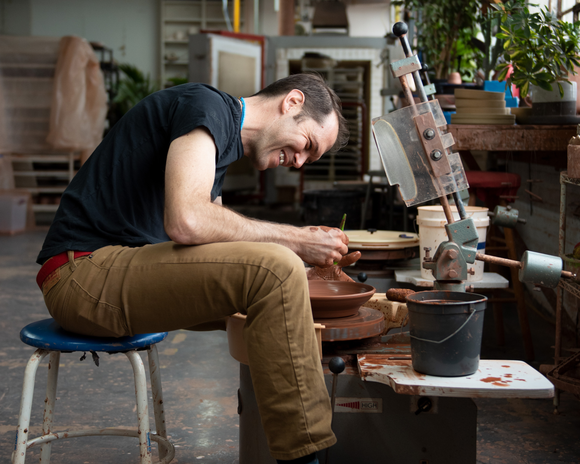 This event is geared toward ceramicists who are specifically interested in scaling up their dinnerware business. To be considered, please submit your name, email, a link to your work, and a paragraph about what you're hoping to get out of the workshop. Don't overthink it: We're hoping to accommodate as many people as we can! 
Please note: Lunch will be provided. Travel and accommodations (if necessary) will be the responsibility of attendees.
APPLY HERE