Vase Raffle for Greenwich House Pottery
Regular price

Sale price

$5.00
Greenwich House Pottery has been a beacon of culture for the ceramics community in New York City and beyond since 1904. Today, they continue to regularly host classes and exhibitions and also support a residency program. GHP has also long been a personal source of inspiration for Jono in his own creative practice. 
Now, the organization is raising funds to help continue the work they do, by tackling urgently needed renovations and expanding their historic facility. 
So, to help them reach their fundraising goal, this month, we're hosting a raffle for a one-of-a-kind, large-scale floor vase handmade by Jono. This piece is created by extruding individual sections, which are then cut at an angle and connected using a score and slip method. After that, it's placed on the wheel, where Jono works the seams until the sections of the vase become one single piece. To achieve the organic glazing style, the piece is suspended from ropes and glaze is hand-poured onto the clay.
Purchase a $5 raffle ticket to make this show-stopping piece your own and support an iconic ceramics institution in the process. 
Winner will be announced via an Instagram Live drawing on Monday, August 14th.
24.5" Height x 10" Middle Width X 7" Bottom Width
DISHWASHER SAFE
MICROWAVE SAFE
HANDMADE IN THE USA
Our Story
When Jono started the company in 2004, he had a simple mission: to design unique dinnerware options for the hospitality industry. He started small, with one wheel and one kiln, and collaborated with chefs, taking risks and learning from his mistakes. Then and now, his priority is to work directly with our clients, responding quickly and thoughtfully to their needs in ways that larger manufacturers can't, resulting in dinnerware with a personal feel that sets our clients' restaurants and dining rooms apart.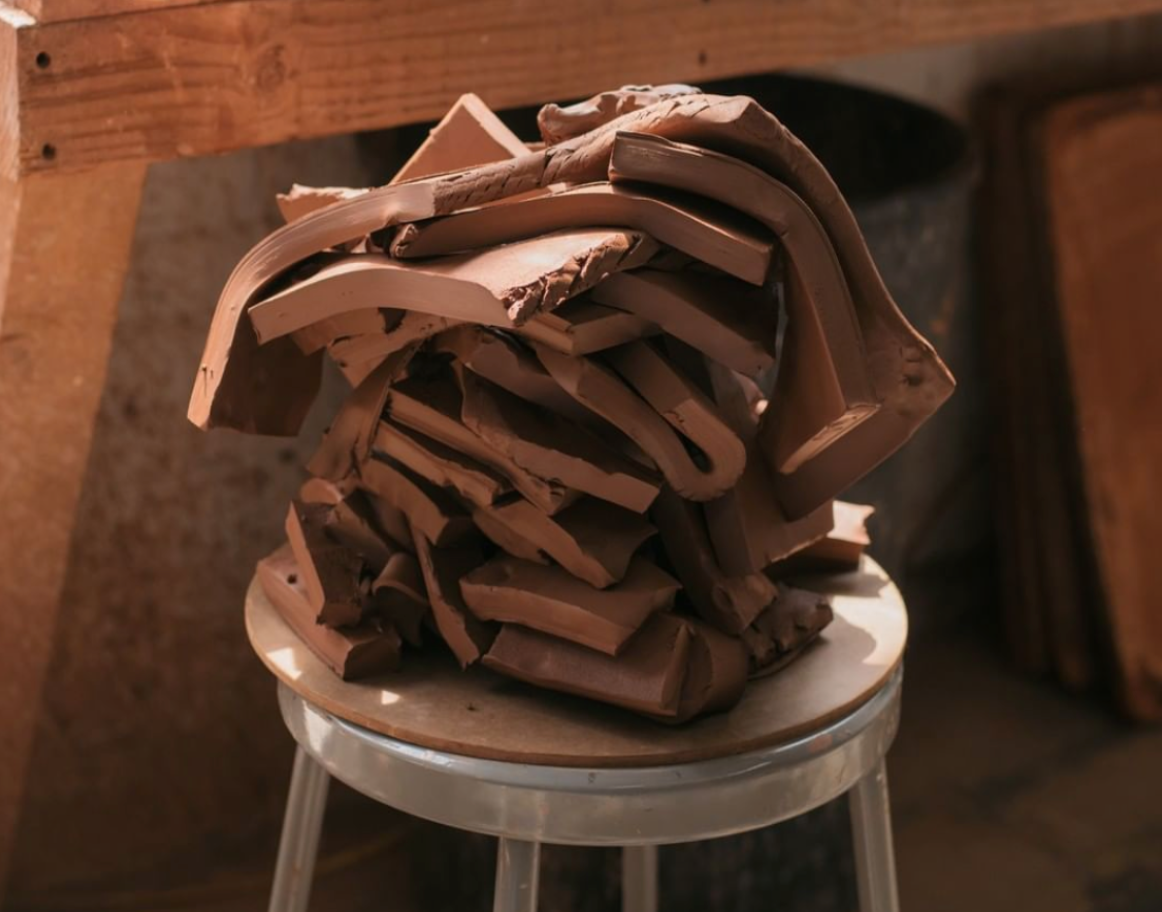 Our Process
Each piece that Jono has designed has its own unique production process, which can entail as many as 15 individual steps, and use methods such as slip casting, jiggering, and good old-fashioned wheel throwing. Our studio is equipped with 10 kilns and 6 wheels and we begin each day with the thrill of opening our Blaauw kiln to discover the finished pieces we loaded in the night before.